Pre-qualification does not affect your credit score.4
Rates include autopay and credit union membership discounts.
Approval in 5 minutes.
Funding in 5 days.2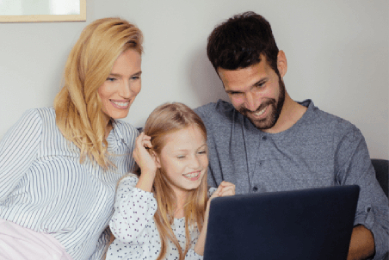 100% online
application
No need to go digging for paperwork. Just link your accounts and we'll take care of the rest.

Enjoy a low,
fixed rate
With rates starting at 9.05% APR1, you can borrow up to $400,000 and only pay a one-time origination fee.3

Dedicated customer support team
Our team can answer any questions big or small. We're available Monday – Saturday, 6am-5pm PT at
888-493-0452
Our APRs start at 9.05% for the most qualified applicants (with autopay) and are higher for other applicants. For example, for a borrower with a CLTV of 40% and a credit score of 800 who is eligible for and chooses to pay a 4.99% origination fee in exchange for a reduced APR, a five-year AXEN Home Equity Line with an initial draw amount of $50,000 would have a fixed annual percentage rate (APR) of 9.05%. Your total loan amount would be $52,495. Alternatively, a borrower with the same credit profile who pays a 3.99% origination fee would have an APR of 9.35% and a total loan amount of $51,995. The advertised rate is available only
Five business day funding timeline assumes closing the loan with our remote online notary. Funding timelines may be longer for loans secured by properties located in counties that do not permit recording of e-signatures or that otherwise require an in-person closing.
There is a one-time origination fee of up to 4.99% of your initial draw depending on the state in which your property is located. You may also be responsible for paying recording fees, which vary by county.
To check the rates and terms you qualify for, we will conduct a soft credit pull that will not affect your credit score. However, if you continue and submit an application, we will request your full credit report from one or more consumer reporting agencies, which is considered a hard credit pull and may affect your credit.